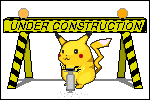 My name is Marcus.
Feel free to chat with me!
305901@Tumblr;741377275@ICQ;marcus#0002@Discord
Hey! Thanks for checking out my page. Here's a bit about me :)
I'm a nineteen year old nonbinary male and I reside in the southern United States. I like various musicians, but mainly Gorillaz. They've been a huge inspiration to me and my idols since I was born, practically. Animation is a big passion for me, though I'm not too good at it myself.